Waterfront Home and Cabanas on North Caye
Spectacular views, 116 feet of seafront, half acre property
List Price: $449,000
Sold!


Blue House by the Sea
Wooden House full of Caye Caulker Charm
List Price: $98,000
Sold!




US $125,000
Elegant Beachfront Restaurant
Business with Apartment
SOLD


Sold by Caye Living Properties



SOLD
Guest House and Restaurant
in the Heart of the Village



Two Vacation Cabanas
SOLD


Waterfront Lot on North Caye!
Lot 135, High ground, 50 feet x 100 feet
List Price: $65,000
Sold!


Two Green Village Lots
US $65,000 Each
BOTH SOLD!

Please Contact Caye Living Properties for an initial consultation
Eden Isle Lot 411
Sea View
US $36,000
SOLD


Eden Isle Lot 311
Sea View
US $49,900
SOLD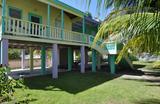 Mangrove Protected Waterfront Land
US $40,000
SOLD

Incredible House full of Art and Character
With features like stained glass portholes and a staircase tower...
List Price: $195,000
Sold!


Thriving Beachfront Sports Bar
SOLD
Iguana Reef Inn
Caye Caulker's Seaside Resort
SOLD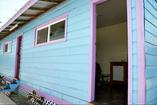 Super Cute Fixer-Upper with Sea Views
SOLD!!



Lot 20 on Back Back Street
Lush tropical lot measuring 75 x 90 feet
List Price: $79,000
Sold!


CALL in the USA 512 230 1776
Concrete Multi-Level House with Rooftop Veranda
On the edge of the village, Apartment on first floor, Sea Views!!
List Price: $225,000
Sold!

West-Facing Waterfront Lot on the Edge of the Village
This lot has an inlet on one side and amazing sunset views
List Price: $159,000
Sold!


Eden Isle Lot 116
Best view on Caye Caulker! Beautiful white-sand waterfront lot.
List Price: $99,000
Sold!








Eden Isle Lot 217
Caye Caulker's most affordable waterfront lot!
List Price: $65,000
Sold!

Peaceful Waterfront Lot
SOLD

Eden Isle Lot 69
Waterfront
US $79,000
SOLD


Huge Canal Lot with 100 feet of Waterfront
US $65,000
SOLD


Mangrove Protected Waterfront Land
US $40,000
SOLD


Front Street Commercial Property
SOLD